FREE SHIPPING TO THE LOWER 48 STATES
HRS - 2016-20 Honda Civic Sedan LED Tail Lights V4 - BRB
Plug and play but professional installation is required.
These lights comes in BRB variant: Smoke Lenses, Red Lights & Black Housing
It's a complete set (4 Pieces).
Boxed Content:
4 Pieces Tail Lights
Complete Wiring Harness
Note: Professional installation is required. Be gentle with all the plastic tabs.
---
DISCLAIMERS
User installs at own discretion. Before purchasing our product, we recommend reading OUR POLICY.
HRS - 2016-20 Honda Civic Sedan LED Tail Lights V4 - BRB
It was easy installing. Looks awesome!
It was very easy to install. The hardest part is probably not dropping one of the screws and getting it out of your trunk if it falls into the trunk. Overall it looks really good way better than stock. Make sure to completely remove all the oem rubber off the two side tail lights. Not the top small ones. But the two big ones have plastic pins and a plastic holder. You must remove those if you want a flush fit. Overall I highly recommend them.
I put a link of the tail lights below.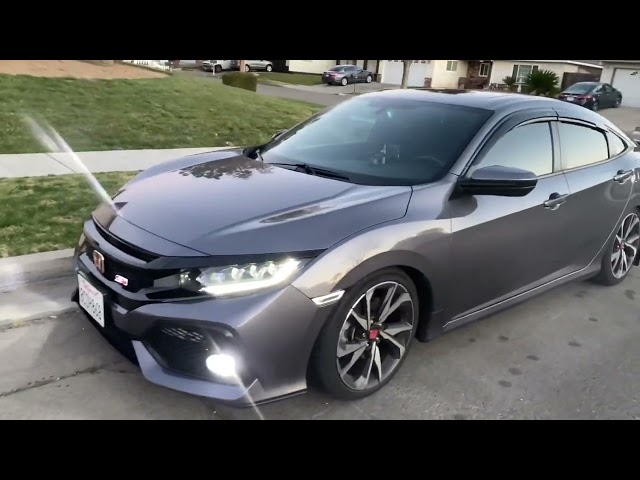 HRS - 2016-20 Honda Civic Sedan LED Tail Lights V4 - BRB
amazing
the light are insane .. easy install and great product.. There customer service is great.
A+++
Fitment is great, fast shipping